Pattern Theory Book

Welcome at the website for the book

Pattern Theory: Introduction and Perspectives on the Tracks of Christopher Alexander.
by Helmut Leitner. Published in March 2015.

ISBN 1505637430. Paperback, 160 pages.
My name is Helmut Leitner, I'm the author and I'll try to provide some additional thoughts or useful information here. When readers will ask me questions or will give me feedback I'll put the outcome here. This website is a wiki and easy to change. It started small and will probably grow over time.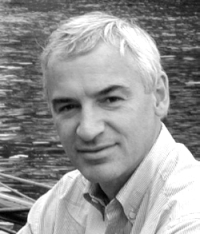 Being a 'dinosaur' of the internet, you can contact me in a variety of ways, and you need not be shy with critical feedback. See Contact Me for more information.
Helmut Leitner, May 2015,
Graz, Austria.

You can get the book Pattern Theory here: